You Are Here:
Home
» Category:
News
»
China has approved the technical plan to build a magnetic levitation train that can run at 600 kmph
- By
Sirlegendy
On January 28, 2018 At 7:24 pm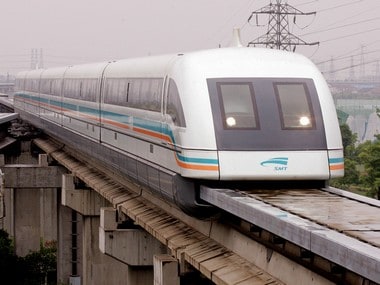 The technical plan was reviewed by 19
academicians and experts. After queries and discussion, the reviewing team affirmed the plan and approved it unanimously on 25 January, official media here reported on 28 January.
The project is one of 18 national key research and development plans set by the Ministry of Science and Technology in 2016.
As a new and cutting-edge transit technology, high-speed magnetic levitation railway has attracted huge attention.
Japans superconducting magnetic levitation train reached a top test speed of 603 kmph, and the German-designed vehicle can hit 505 kmph.
The operating speed of the maglev trains in Shanghai, which use German technology, is 430 kmph.
China has already built about 25,000 kms
network of high speed trains which travels at about 350 kmph.
WhatEver
Related Posts In » News
Leave a Reply
You must be logged in to post a comment.