You Are Here:
Home
» Category:
Smartphone Review
»
Apple is sourcing higher-capacity, single-cell L-shaped batteries
- By
Sirlegendy
On January 27, 2018 At 8:16 pm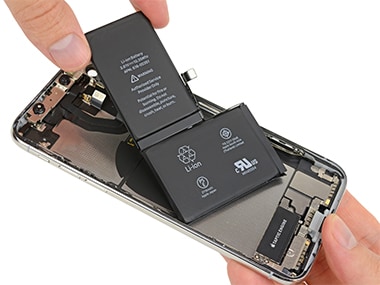 The L-shaped battery will be a single cell
battery, which means that it will hold more charge and charge faster than the current configuration in the iPhone X. The iPhone X uses two rectangular batteries in an 'L' configuration.
The iPhone X also introduced a two-layer PCB (printed circuit board), which freed up more space for a larger battery in a smaller phone. It was initially expected that Apple would not bother with a multi-layered PCB for its upcoming phones owing to supply and cost issues. It's not yet clear if Apple will use a similar design in upcoming iPhones.
WhatEver
Related Posts In » Smartphone Review
Leave a Reply
You must be logged in to post a comment.